From Fiji Sun (30 May 2022)
Moira Sulvalu began as an emerging designer in 2009 on the Fiji Fashion Week runaway before growing an organic online company.
The mother of one was inspired by her son's love for swimming that she designed swim-wear using local designs.
Ms Sulvalu said when launching a new collection, it was best they did it on a fashion runaway.
"I only started with drawing and when I finally developed my passion in designing, I left my day job and focused on my small business," Ms Solvalu said.
"I hope that a fashion school would be set up for young talented designers."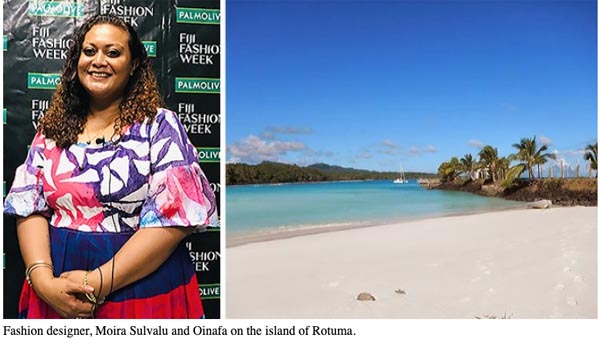 ---