Abstracted from Fiji Daily Post (28 March 2009)
Jokim Kitolelei of Rotuma has been selected as one of three recipients of a Japanese government scholarship. He said the trip would provide him insight into the Japanese system of managing the fishery industry.
"I want to learn as much as I can and with their techniques I hope to implement their ways of doing things to help our fisheries department," he said.
Kitolelei will be going to Kagoshima University to study the development of fishing villages in coastal areas. He hopes the knowledge and skills learnt will benefit Fiji.
The three recipients will undergo intensive Japanese Language studies for six months before beginning their studies. They leave for Japan next week.
---
From Alan & Jan in Honolulu (24 March 2009)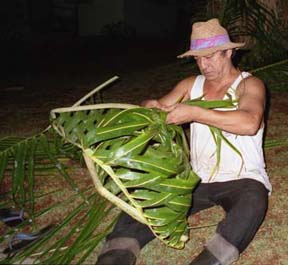 Henry Injimo Morris
We are very sad to announce that Henry Injimo Morris died on 13 March at the age of 61. He was born on 4 July 1947 in Maftoa, Itu'muta to Koro Sosefo and Maria Alisi Morris. Henry came to Hawai'i in 1980 and married Mona Soberano in 1981. They settled in Kane'ohe, Oahu where the family were active members of the Tefui Club.
He is survived by his wife, Mona; daughters, Haley, Hilarie Morris-Jones, Helena and Holland; sons, Harrison and Eric Robert Morris-Vilsoni; and sisters, Emily Clarke, Harrietta Field and Agnes Kea Stephens.
A funeral service was held on 23 March at the Latter Day Saints Kane'ohe Hawaii Stake Center. Mereone Yee and Vilsoni Hereniko gave eulogies and remembrances, and Vilsoni led our Rotuman group in the singing of Hea' se ka gou 'ipe (I wish I were a dove).
| | |
| --- | --- |
| Hea se ka gou ipe | I wish I were a dove |
| La ferea tou se rer | Flying up above |
| Fer kalakia 'otou hanue | Touring my homeland |
| Rotuma, Rotuma, ae kal mao ra e gou | Rotuma, I will never forget you |
| Rotuma | Rotuma |
| Rotuma, Rotuma, ae kal mao tapen | Rotuma, how can I forget you |
| Pan e pulol ne mer | When the electricity is turned on |
| Jarava ka pereper | I see blue, I see yellow |
| Rotuma nono mae 'otou huge | Rotuma, you are always in my heart |
---
From Fijitimes Online (19 March 2009)
Rotuma targets trade with Tuvalu in May
ROTUMA is gearing to open its trade doors to Tuvalu in May.
Fiji's northern most island is scheduled to start selling farm produce as a first step in foreign trade.
"The groundwork is presently focused on the quarantine aspects," said Director of Quarantine Hiagi Foraete.
So far, the department, which falls under the Ministry of Primary Industries, has developed the market access protocols for dalo, cassava and kumala. These three commodities were chosen as a consequence of Tuvalu's preference.
Mr Foraete said trade with Tuvalu would be like trading with New Zealand because certain assessments and procedures need to be followed before trade begins.
"So what we have done so far is negotiate with the Tuvaluan Quarantine Authority and I must mention here and acknowledge the contribution and assistance provided by the Secretariat of the Pacific Community for bringing the two parties together in relation to the bio security issues that will open the Tuvaluan market," explained Mr Foraete.
Rich vegetation ... Michael Penjueli of Jolmea in Hapmak, Rotuma, tends to his dalo farm.
photo by Fred Wesley
Rotuma was only declared an international port of entry mid last year.
"A delegation from the Government of Tuvalu also travelled to Rotuma late last year, just to see whether Rotuma can supply Tuvalu with the much needed agricultural commodities," said Mr Foraete.
"I think that visit gave confidence and assurance to the Tuvaluan Government that Rotuma with its fertile soil and natural potential resources can supply Tuvalu.
"Tuvaluan authorities have to conduct their own risk assessment and come back to us when they have agreed to what we have proposed in the market access protocol because that is what Rotuman people will follow in order to supply to Tuvalu," he said.
"The main reason for this market access protocol is to assure Tuvalu Government and people that whatever we send to them will be free of pests and diseases. So there will be no transfer of exotic pests and diseases in Rotuma to Tuvalu," explained Mr Foraete.
Tuvalu's atoll soil type makes it difficult to grow dalo, kumala and cassava at a large scale.
---
From Fijitimes Online (12 March 2009)
Rotuma waits for PPDF
by Mary Rauto

INDEPENDENT interlocutors had recommended that the President's Political Dialogue Forum (PPDF) include at least one representative from Rotuma.
In the report, Robin Nair and Dr Sitiveni Halapua recommended that a representative from Rotuma be invited to participate in the dialogue because Rotumans were not represented by any political party.
Today former Senator Doctor John Fatiaki said the Rotuma Council had not received an invitation letter for the precursor to the PPDF—tomorrow's political leaders meeting.
He said Jioji Konrote, a career soldier-cum politician who won the lone Rotuma seat in the last election, would have been the appropriate person to attend the meeting.
"I don't think there has been any invitation sent to Mr Konrote but it will be up to the Government," he said.
Rosa Dalituicama of the Office of the Prime Minister said a representative from Rotuma was likely to be invited to the PPDF.
Tomorrow representatives from 18 political parties will meet at the Parliament Complex to set the agenda for the planned PPDF.
---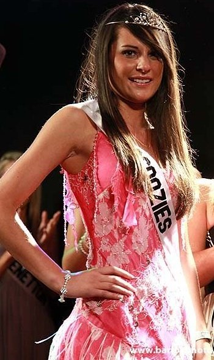 From Jane Gibson in Australia (8 March 2009)
Etaoin O'Hailpin, sister of famed Irish-Rotuman, athletes, Sean and Setana O'Hailpin, was crowned Miss Cork 2009 at the final at the Rochestown Park Hotel in Cork City, Ireland, on Sunday, 1 March.
She will compete in the 2009 Miss Ireland competition.
Etaoin's mother, Emily, is from Rotuma.
---
From Fijitimes Online (4 March 2009)

Sosefo is new judge
SUVA lawyer Sosefo Inoke has been appointed a new Puisne Judge by the President, Ratu Josefa Iloilo.
The 53-year-old judge was sworn in by Ratu Josefa on Monday and will start work in the Civil Division of the High Court in Suva.
Justice Inoke was born in Rotuma and was admitted to practice as a solicitor in Queensland in 1987 and as a Barrister and Solicitor in Fiji in 1990. He worked in a law firm in Brisbane for three years before returning to Fiji in 1990 when he commenced working for Messrs Munro Leys.
Justice Inoke practiced on his own in Fiji and has served on several boards.
His academic qualifications include a Bachelor of Engineering (Electrical) Degree from the University of Queensland and a Law Degree from Queensland Institute of Technology.
---