From FijiVillage.com (10 October 2019)
President looks forward to more unity and nation building
By Semi Turaga/Rashika Kumar/Meredani Tisugu
President Jioji Konrote says he looks forward to another year of growth, patriotism, unity and nation-building.
In his Fiji Day message, President Konrote says he has been blessed to be given another opportunity to serve another term as the President of the Fijian people.
He says they will be planning the biggest Fiji Day celebration yet in 2020 to mark half a century of independence.
Thousands of people gathered at Suva's Albert Park to celebrate the country's 49th year of independence.
It was commemorated with a gallant parade by Fiji's Disciplinary Forces. There was also a Presidential Salute and a review of the parade by President Konrote.
About 400 military personnel took part in the March Pass.
There was also a 21 Gun Salute.
Sunita Devi from the Christ Embassy of the Fiji Islands in Nakasi was part of the celebration at Albert Park and she says people should come together and be bound by love for the country to prosper.
Devi says she came to the celebration with the message of love and unity for everyone.
She says young people must learn from this and work together unity to take the country forward.
A 22-year-old woman Kesaia Biu is hopeful about Fiji's future.
She says Fiji is a country well known for its well-mannered citizens and if they keep to the teachings of the elders no one will ever have to lose their roots.
She adds young people should instill in them the importance of keeping their culture.
---
From Monifa Fiu in Suva (10 October 2019)
Rotuma in Transition Exhibit happening soon!
We are awaiting Fiji Museum to give the all clear once the maritime gallery is reopened, hopefully at the end October. We aim to set up an exhibit early in November. The display will be a celebration of the lives of people, their stories and places they inhabit and will consist of a collection of contemporary and old photographs from Rotuma.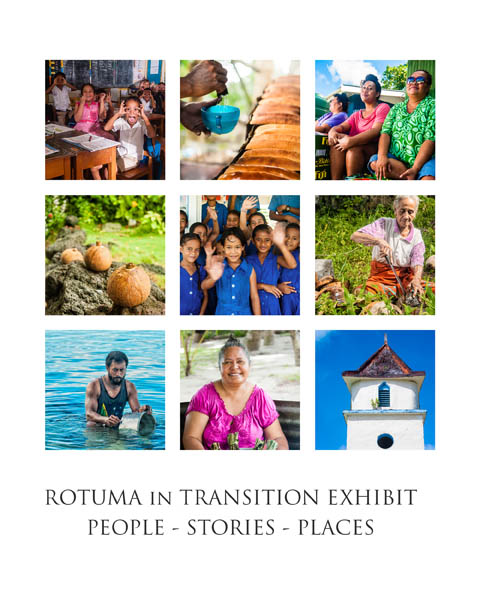 ---
From the Fiji Sun (10 October 2019)
Self Confidence Paves Way for Adi Cakobau School Dux
By Ilaijia Ravuwai
"ACS has taught me, that we can be the best in anything, if we put our minds to it."

These were the sentiments of Berlinda Lupe Druava Erasito, who scored the highest in Mathematics, Accounting, Economics and Computers Studies to take the Adi Cakobau School dux prize.

Berlinda hails from Rotuma and has matemal links to Rewa.

The 18-year-old said: "Joining Adi Cakobau was the greatest decision that she had
made.

"I never thought or imagined attending this top all-girls boarding school.

"I was more into athletics, but I am grateful and thankful I attended ACS. The school
has helped me prove that you can balance sports with academics if you put your mind to it," Ms Erasito said.

"ACS is one of the best schools and holds its head up high in athletics and education at any given time in the school calendar."

Berlinda dedicates her achievements to her father who lives in Rotuma.

ACS principal, Arieta Yauvoli, said that after 71 years since its establishment, the school was still surviving, still strong and still going.

"We are grateful to our prize getters here and understand that they will continue to fly the Adi Cakobau School banner in whatever future endeavours they will pursue now," Ms Yauvoli said.

The Sawani-based school has more than 900 students.

Edited by Percy Kean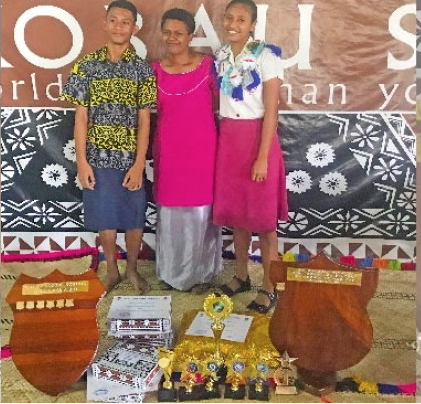 Berlinda Lupe Druava Erasito with her mother and younger brother
---