From Fiji Times (29 December 2021)
Residents spread festive cheer
By Wanshika Kumar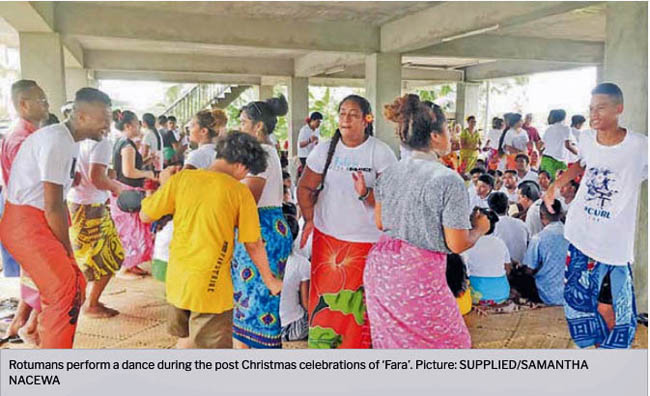 It was a day of song and dance for Navua residents with Rotuman links as their kinfolk from Suva travelled in numbers to spread the festive cheer.
The "Fara" celebrations on Monday began in the morning at Pacific Harbour and ended at Joji Fonmoa's residence at Tokotoko, along the Queen's Highway.
---
From Fiji Sun (23 December 2021)
Online Learning System To Help Keep iTaukei Culture Alive
President Ratu Wiliame Maivalili Katonivere launched the 'Solesau' online learning management system on Monday night.
The system focuses on educating people on the iTaukei culture and tradition, language, norms and values.
The online learning management system was one of the three key milestones for the iTaukei Trust Fund Board (TTFB).
Ratu Wiliame said the launch satisfies one of the board's key mandate which is "to develop and facilitate initiatives that will improve the quality of life and enhance cultural traditions and values of iTaukei and Rotumans through culture, heritage and language programmes".
---