From Fiji Times (20 October 2022)
Fiji's Dr Robin Mitchell elected unopposed as ANOC President
By Anish Chand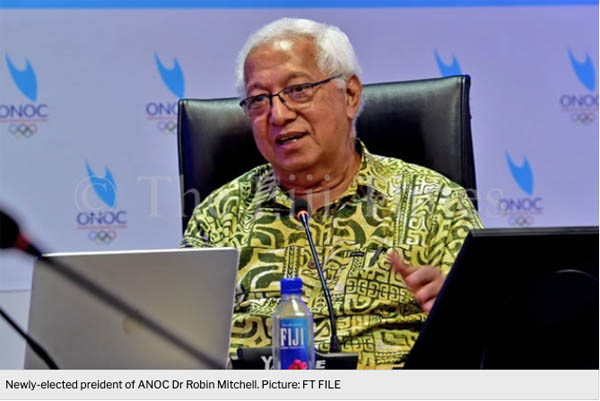 Fiji's Dr Robin Mitchell has been elected unopposed as President of of the Association of National Olympic Committees (ANOC).

A total of 184 votes were cast, with 177 in favour, five against and two abstained.

The Fijian official secures a four-year term that is due to run until 2026.

After serving as Acting President for four years, Mitchell now takes on the role on a permanent basis.

Dr Mitchell is the first from Fiji and the region to be elected into the post.
---
From Fiji Times (7 October 2022)
Bank deploys satellite solution at Rotuma Post Office
By Ella Melake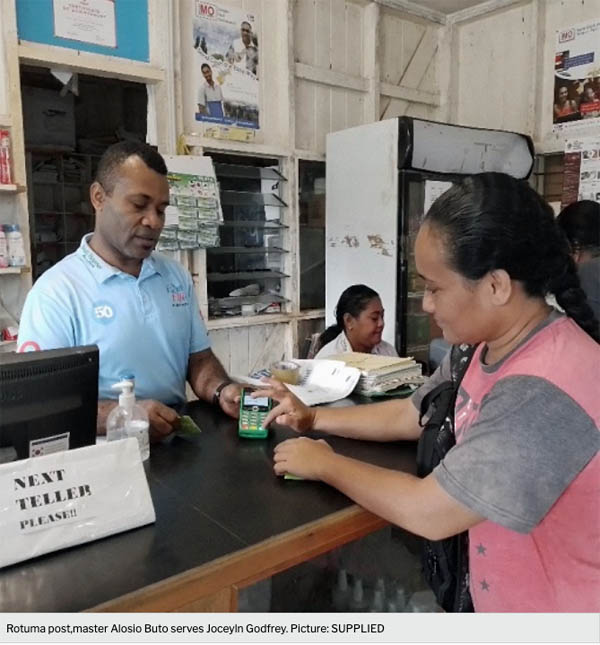 People in Rotuma looking to access the Bank of the South Pacific's (BSP) services can now enjoy uninterrupted internet connectivity at the island's post office.
BSP General Manager Retail, Ravindra Singh says this follows the deployment of a satellite solution at the Rotuma Post Office, in collaboration with Telecom Fiji to address the unstable internet connectivity issues affecting banking services.
He says BSP customers can now deposit, withdraw, check their balances or change their personal identification number (PIN) easily.
Singh says Rotuma, like other places, faces the challenge of isolation or unfavourable weather conditions that affects the stability of internet connectivity.
The General Manager Retail adds that through a tripartite agreement with the Government and Post Fiji, residents can look forward to this facility to safely transact and bank their cash.
---
From Fiji Times (4 October 2022)
Villagers to benefit from solar-powered lights
by Wata Shaw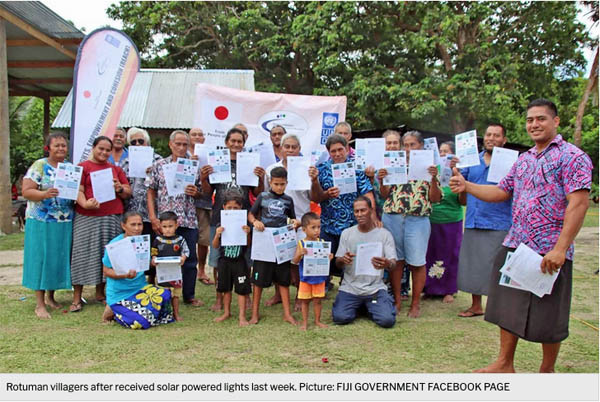 More than 150 people from 30 households in two villages in Rotuma will no longer rely on benzene lamps after they received solar-powered lights last week.

The 50 families and 50 students of Pepjei and Paptea were the first on the island to receive the solar-powered lights under a government-funded project.

Pepjei Village chief Gagaj Suakmaʻas said the renewable power source would improve the lives of his people.

"More than 150 members community members, 30 households and 50 students from my village have benefited from this solar project and we will no longer use benzene lamps at night," the 26-year-old said.

"Our children will be able to study well at night, our mothers can prepare breakfast properly early in the morning and we will be able to watch Walesi TV to get the latest news in Fiji and from around the world.

The initiative was made possible through the Fijian Government's Solar Assistance program and the Rights, Empowerment and Cohesion (REACH) mission.

The REACH mission funded by the Japanese government was a partnership program between the Women, Children and Poverty Alleviation Ministry and the United Nations Development Programme.

Women, Children and Poverty Alleviation Minister Rosy Akbar said provision of the solar system would not only reduce the community's dependency on imported fossil fuels but also improve the quality of life through clean and affordable electricity.

She said the initiative was part of government's commitment towards connecting every Fijian to reliable electricity supply by 2026.
---