Afrete Mua
Post: Head of Department – Physical Education, Music, Art and Craft (PEMAC)
Responsibilities: Runs the department in accordance to the Ministry of Education regulations and the school's vision. Looks after the Department of Physical Education, Music, Art and Craft. Teaches physical education to forms 3 to 6.
Background: Hails from Noa'tau and Malha'a. Started at Malha'a Primary, Rotuma High School and then to Mahatma Gandhi Memorial High School, Suva. Tertiary level education in Suva, Fiji.
Work Experience: Rotuma High School from 1990-1993, taught in Levuka Public School from 2002 till 2006, then rejoined Rotuma High School in 2007.
Interests / Hobbies: Reading, planting, rearing livestock, socialising and singing.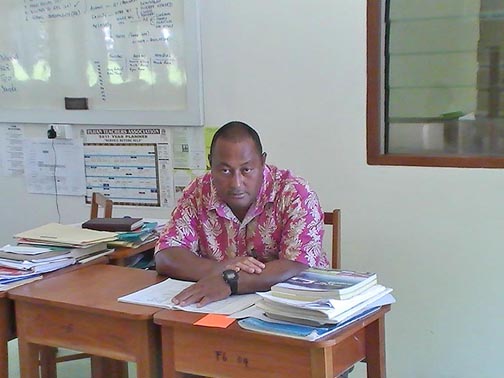 ---