Rotuma High School Home Page
Rotuma High School is the only secondary school on the island of Rotuma, which is 450 km northwest of Fiji. The school is located in the district of Malha'a within Elsio village.

The school was established in February 1958 as a co-educational institution (for girls and boys). Mr Wilson Inia was its first headmaster. Over the years it has changed its name several times. It started as Rotuma Central School, then became Malha'a Secondary, after which it was known as Malha'a Junior Secondary, and finally by its present name of Rotuma High School.

The Council of Rotuma is its controlling authority and it has been registered as a secondary school with a vocational section under the provisions of the Educational Act of the Government of the Republic of Fiji.

The faculty has 25 academic and 5 ancillary staff. The school is multiracial with a student population well over 200. We have Rotumans, I-taukeis, Indo-Fijians, Tuvaluans and others. It is the only school in Fiji to teach Rotuman language and culture explicitly.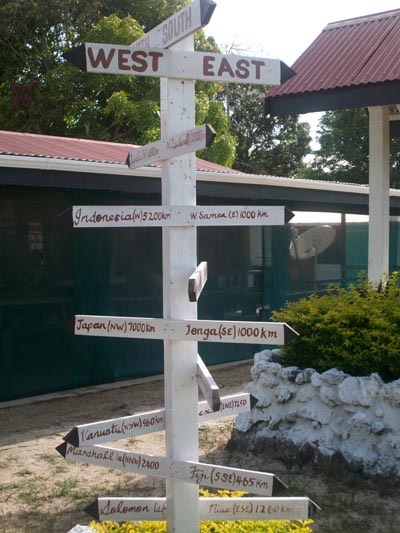 Our Motto: Striving for excellence
Our Vision: Education for an intellectual, virtuous and enterprising life.
Our Mission: To provide a holistic and empowering educational programme that will enable all its students to realise their full potential and strive towards it.

Our Values:
Respect for religious and moral values
Value Rotuman language, culture and tradition
Have civic and national pride
Honesty, fairness, truth and justice.
Human dignity and responsibility
A sense of appreciation for family and community
Lifelong learning
---
PO Box 47 Rotuma, FIJI
Telephone/Fax: 8891 272

---