Fesaitu Isimeli
Post: Vice Principal
Responsibilities: Assist the principal in the administration of the school. Responsible for staff overall supervision. Teaches family life education classes forms 3, 4 and 5 and careers classes for forms 5 and 6.
Background: Attended primary and secondary schools in Rotuma. Completed secondary education at Dudley High School in 1974 and tertiary education at the University of South Pacific in 1980. Resides at Losa.
Work Experience: 1981 – 1984: Levuka Public School; 1985 – 1987: Ratu Sir Kamisese Mara College; 1988 – 1989: Laucala Bay Secondary School; 1990 – 1991: Gospel High School; 1992 – present: Rotuma High School.
Interests/ Hobbies: Rotuman culture and its changes, religion, landscaping, education of the future citizens of Rotuma, and baking pastry.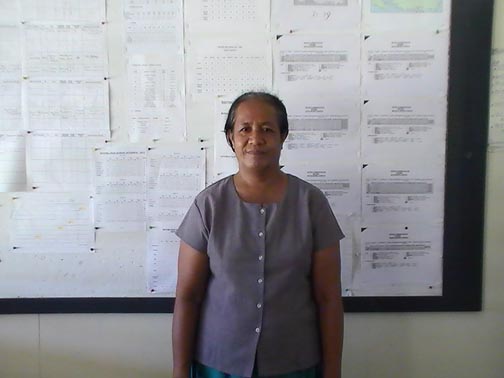 ---