Jonathan Fai Aisake
Post: Music Teacher
Responsibilities: Teaches music for Forms 3 to 6, vocational and Malha'a Primary School pupils.
Background: Hails from Ohu, Paptea, Oinafa, Rotuma. Has been a musician since 1994. Previously played in a few bands before joining Rotuma High School.
Work Experience:Joined Rotuma High School in 2010. Member of the High School band.
Interests / Hobbies: Playing new musical instruments, interested in Rotuman Country, Rhythm and Blues, Fijian Vude and Reggae songs.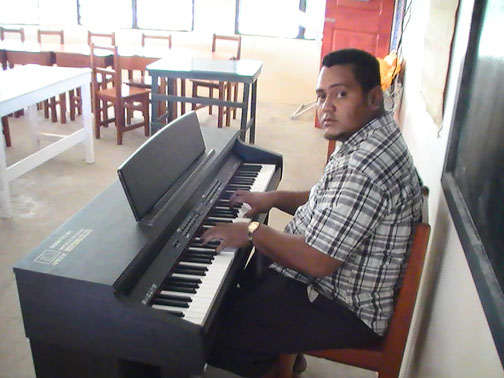 ---