Joseph Savea
Post: Assistant Teacher
Responsibilities: Teaches geography to forms 5 and 6, and social science to forms 3 and 4. Form teacher for form 301. House Leader for Solmafua (Red House), member of the school social commitee.
Background: Born and raised in Rotuma. Originally from the village of Islepi in the District of Juju. Spent most of his 10 years teaching in Rotuma and in Solevu in the province of Bua, Vanua Levu, Fiji. Resides in Juju.
Work Experience: Has worked as a teacher in many different schools including Nasinu Secondary School, Rishukul Sanatan College, and Rotuma High School.
Interests / Hobbies: Carpentry work, especially designing and constructing furniture, listening to slow easy music and playing music.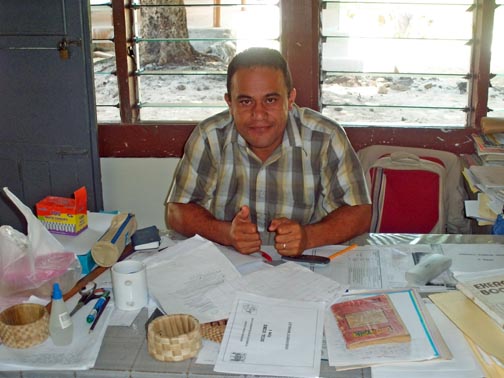 ---