Jioji Solomone
Post: Acting Head of Department – Science
Responsibilities: See to the overall organisation of the department which includes basic science, chemistry, biology and physics. Teaches forms 5 and 6 physics, forms 3 and 4 basic science. Chairperson of OHS Committee. Solroroa assistant house teacher and form teacher for form 602.
Background: Born and raised in Fiji. Educated in Fiji from primary to tertiary level. Hails from Malha'a and Noa'tau. Resides at the high school compound.
Work Experience: Taught in Fiji for 14 years, mainly in Levuka, Ovalau, before being transferred to Rotuma High school in 2009.
Interests / Hobbies: To learn about developments in science and its teaching methods, farming and socialising.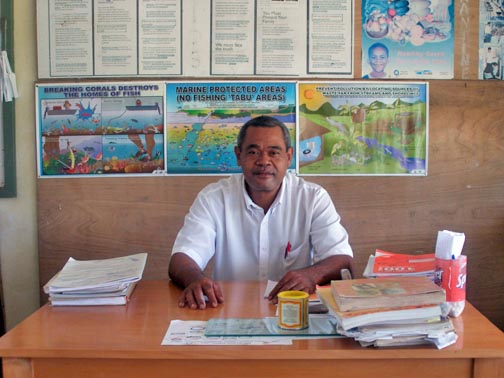 ---