Lisi Theresa Tolo
Post: Secretary
Responsibilities: General office duties including typing, photo-copying, faxing, answering the telephone, mailing, etc.
Background: Resides in Jumijimi, Motusa. Lived in Fiji for a couple of years before returning to Rotuma.
Work Experience: Worked for an import/export firm for 3 years before joining government as a stenographer with the Police Department. Spent 12 years as a civil servant. Started work at Rotuma High School in 2010.
Interests / Hobbies: Loves to dance traditional or any other dances, cooking and baking, and fishing her favourite past-time.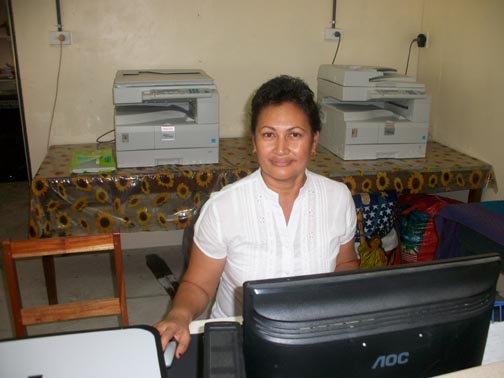 ---