Perry Gabriel
Post: Principal

Responsibilities: Provide leadership in planning, development, implementation and evaluation of all courses offered by Rotuma High School.

Background: From Ututu and Kalvaka in Noa'tau. Educated at Rotuma High School from 1974, then St John's College, Cawaci. Later attended Corpus Christi (Fiji) for teacher-training and Griffith University in Australia for further education. Resides at the high school compound, Malha'a.

Work Experience: Primary school teacher from 1982 – 1990. Teacher educator at the Lautoka Teachers College from 1991– 2009. RHS principal from May 2009.

Interests / Hobbies: Developing the arts, painting in particular. Motivating and empowering students and teachers. Organic gardening and enjoying the beautiful lifestyle in Rotuma.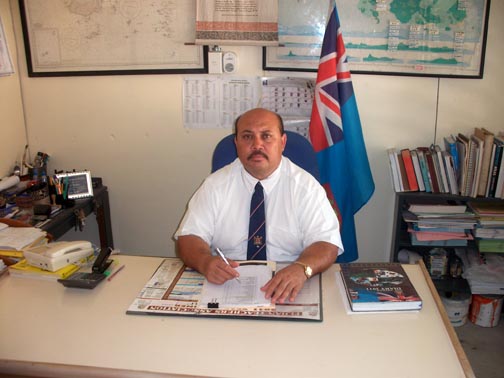 ---