Shalvin Vishal Nandam Pillay
Post: Assistant Teacher
Responsibilities: Teaches introduction to technology classes for forms 3-6 and to vocational students. School photographer. Member of the school's Internet web team.
Background: Hails from Lautoka, Fiji. Primary, secondary and tertiary education in Fiji.
Work Experience: Taught for 10 years in a private vocational school in Lautoka before joining Rotuma High School in 2010.
Interests / Hobbies: Computer maintenance, latest developments in informational technology, sports like soccer and cricket.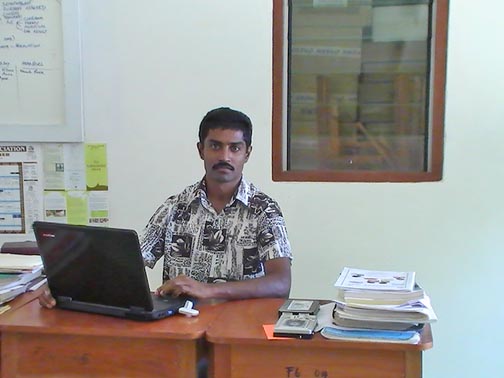 ---