On 19th May 2012, Terry Mataiasi Fesaitu, youngest son of Feskato'a and Maria Fesaitu, graduated with a Bachelor of Medicine and Bachelor of Surgey from the University of Otago in Dunedin, New Zealand. His graduation was attended by his mother and two brothers with family and friends from Fiji and NZ.

At a breakfast hosted by the Pacific Island Community for their graduands and families, Terry expressed appreciation for the prayers and support of the Otago PI Community, his family and relatives in Fiji and other parts of the world.

Terry also acknowledged the scholarship he received from the Fiji Government which enabled him to take up this programme of study. More photos
---
Ofa Dewes was awarded a PhD from the University of Auckland, Faculty of Medical and Health Sciences, on 22 September, 2011, for her thesis entitled: Obesity Prevention Among Pacific Adolescents: Is there a Role for the Church? Her thesis combined both quantitative and qualitative methods.
Based at the School of Population Health, Ofa is currently Research Fellow/Project Manager for Fanau FAB, a family-focused Food, Activity & Behaviour Programme for Pacific children aged 5-12 years and their parents/primary caregivers. Other research interests include health promotion, hearing health, health systems leadership and management, and ethnic-specific comparative studies among Pacific populations. For further information on Fanau FAB or the findings and recommendations of her thesis, email Ofa on: o.dewes@auckland.ac.nz.
Ofa is the eldest daughter of the late Milly Ama and Iakopo Susau Panapasa of Noatau, Rotuma, and is pictured here with her sons (L-R) Mark, Graham and Roydon.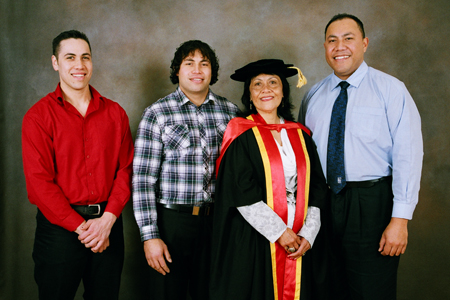 For information about Dr. Dewes thesis click here
---
Lauren Elizabeth Murphy grandaughter of Faga and the late John Sagaitu formerly of Lautoka graduated cum laude in December 2010 with a batchelor of science, nursing, from Northern Michigan University. To the Northern "Wildcat" alalum - from baby steps to giant steps you've filled our hearts with joy.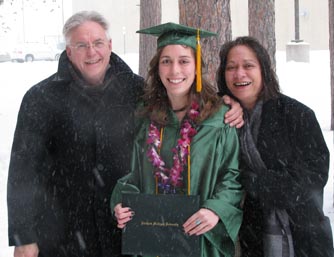 Joe, Lauren and Frances Murphy
---
Noritta Morseu-Diop was awarded a Ph.D. from the University of Queensland, School of Social Work and Human Services, on 22 July, 2010 for her dissertation entitled:
Healing in Justice: An International Study of Indigenous Peoples' Custodial Experiences of Prison Rehabilitation Programs and the Impact on their Journey from Prison to Community
The graduation ceremony will be on the 13 December, 2010.
Noritta is a descendant of George Morseu, who was born in 1863 in Rotuma and died on 4 September 1912 in the Torres Strait, where he was also known as Sweeney Morseu, Rocky Rotumah or George Rotumah. He married a Murray Islands woman named Wazan, and had six children by her. Noritta is his great-granddaughter.
Noritta is the first Indigenous Australian to graduate from the School of Social Work and Human Services with a PhD and the first Torres Strait Islander woman, if not the first Torres Strait Islander, to graduate from the University of Queensland with a PhD in its 100 years of operation.
See University of Queensland News Release (13 December 2010)
---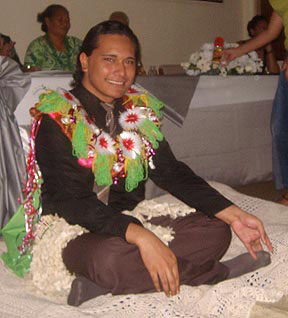 In December 2009 Edmond Damien Inia graduated from the University of the South Pacific, Emulus Campus in Vila, Vanuatu with a Bachelors degree in Law Studies. In January to June 2010 Edmond completed six months at the University of the South Pacific in Suva doing a Post Diploma in Legal Practice and on 20 August 2010 Edmond was admitted to the BAR. Well done Edmond!

20 August 2010 was a memorable day for Edmond's family. Edmond was admitted to the BAR in Suva watched by his parents, Mua & Veu Inia; grandmothers Lily Erasito and Fagmanue Inia; aunty Vika Makrava (father's sister) and mapigas Fonmanu and Lily, who have played a major role in Edmond's childhood.

Born into a family of three, Edmond is the middle child. He has an older brother, Benuel, who is a graphics designer and a younger sister, Kristal, who is in class one at the Suva Christian Community School in Suva. The day started off in court at the Suva Government Buildings, followed by a dinner hosted by Edmond's parents for the immediate family and Edmond's close friends that same evening. Tears of joy were shed as Edmond took his oath in court and it was a very proud moment indeed for the family.
---